WEBSITE DESIGN SPECIALISTS
Swooloo is a contract based development company. Our mission is to provide quality applications, websites and games to our clients in a timely fashion and at an affordable price.
Websites
Custom websites for any business or personal use.
Mobile Applications
Applications for iOS and Android devices.
Games
Educational to entertainment games for any platform.
Affordable
Quality products at competitive prices
Quick
Fast turn around times
Personal
One on one help to make sure the product is everything you imagined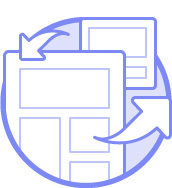 During this phase we will be discussing your desired product and your expectations. Ideally this would be done in person, but we know distance can limit this.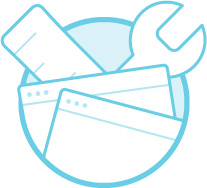 Design Document
We will sit down with you and write down everything you want in your product. Once all information is compiled, we will write up a design document and wait for your approval to proceed to the next step.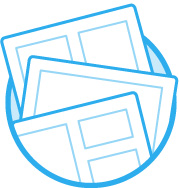 We will start by drawing out your product on paper. With your approval we will start development by integrating screen flow with some basic functionality. Once the prototype is approved we will move to the next step.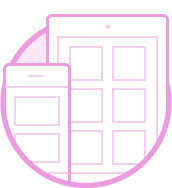 At this phase the application will be function complete. The product is now about 75% complete. Beta Phase
This is the phase when you finally get to see your product come to life. All screen flow will be completed. Once the prototype is approved we will move onto the next phase.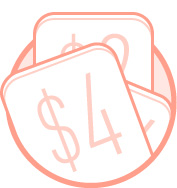 Shipped
Your product is complete and ready for public use!
How Much Is Online Presence Helping Small Business?
"The value of a domain for a small business is far more significant than many realize. Not only does it provide the foundation for one's home page, but it can also be used to point to one's Facebook or other social media site.  It may even be used for branded email – a hallmark for "real" businesses."
Show your customers you care
A great way to differentiate yourself is to find ways to continue great relationships and support with online customers. Let them know you care and that they are appreciated
Give your business credibility
Make sure your online presence is all that it can be. There are cost-effective ways to look like you really know what you are doing. Looking established will set you apart right from the start.
Compete with "the bigs"
If you take your online presence seriously, there is no better way to compete with "the bigs." In fact, it is entirely possible to take bite out of larger competitors'
Swooloo HeadQuarters
Swooloo is located right outside of Washington DC